Prosperity in Alberta is Our Policy
The Alberta Enterprise Group
is the only group of its kind that puts direct action for Alberta business at its core. Being part of AEG means being part of a community of Alberta business leaders who believe in driving change and building a brighter, more prosperous future for all Albertans.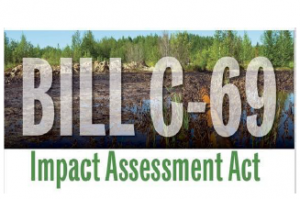 Jan 31– AEG applies for Intervenor Status in a case regarding Bill C69. Bill C-69, the "Impact Assessment Act", is the federal government's attempt to impose new "environmental assessment measures on Canada's resource sector. It will further delay and discourage investment in Canadian pipelines, mines and other resource infrastructure. It imposes a "green agenda", new layers of bureaucracy, higher costs, longer delays and more uncertainty on Canada's resource sector. We are partnering on our application with a group from BC called The Independent Contractors and Businesses Association (ICBA), and feel this will both defray costs and provide a unified front with businesses from both provinces.
FEB 06 Federal Finance Committee – Peter Kiss, Owner of Morgan Construction and Environmental & AEG Board Member, was invited to testify to the Federal Finance Committee. He did an outstanding job. (you can find it on his facebook page). MP Pierre Poilievre responded with an impassioned plea to support Alberta
FEB 24 – Alberta Enterprise Group was invited to attend a small group of interested parties that had been involved in the support of the Teck Resources application to the federal Government. Premier Kenney announced that Teck had withdrawn their application for their Frontier Oilsand's project. Premier Kenney then announced that in a 4-1 majority decision, the Alberta Court of Appeal has deemed the federal Liberals' carbon tax to be unconstitutional. "The division of powers remains key to our federal state," wrote Chief Justice Fraser, and Justices Jack Watson and Elizabeth Hughes in their ruling. The court called the justification a 'constitutional Trojan Horse'.
FEB 25
I
AEG received a call from Senator Doug Black's office asking if he could have a lunch meeting with some of Alberta's key influencers. He had just arranged a last minute trip to Edmonton to meet the premier, and wanted to talk about how we can impact things at a federal level on many of our outstanding issues affecting Alberta.
Feb 27 Minister Travis Toews to Alberta Enterprise Group… "As our government prepares to release Budget 2020 on February 27, we would like to invite you to the embargoed briefing prior to the budget's official tabling. The embargo will provide you with advanced access to the budget and officials will be in the room to answer questions." Alberta Enterprise Group has become what we hope is a trusted advisor to the UCP government as we don't just have our hand out, but offer solid solutions to the ministers as to how to address the challenges we face together as partners.
Feb 28 The Honourable Minister of Finance Travis Toews Tabled his budget on Feb 27th. AEG was one of the first groups he reached out to. We hosted a Budget release lunch the next day to a sold out crowd of members and guests, and the minister was outstanding. Business people understand the issues, the complexity of the budget, and asked some great questions of the minister. We hope this becomes a tradition when a budget is released.
FEB 28 – We also hosted the Honourable Preston Manning – "Declining voter turnout, cynicism, incompetence and nastiness are just a few of the symptoms endemic of a democracy in need of renewal. In his new book Do Something, author and Parliamentarian Preston Manning calls on Canadians to renew their nation's ailing democracy. Preston says many of the action items represent the "unfinished business" of his life's work in public service – "things we had hoped to achieve but were unable to do. And thus, we pass them on, plus some important additions, as a challenge to the next generation."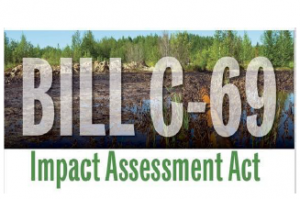 Mar 04– We had interesting back and forth with the lawyers representing Canada in Alberta's challenge of Bill C69. In particular, their the claim that the interests of the ICBA and AEG would not "be directly affected by this matter" gave us a clear sense that they have no idea what affects C69 will have on your businesses.
We mounted a response and have now been granted Intervenor Status on the file and will now get to work on the arguments for a likely fall hearing in the Alberta Court of appeal.
MAR 09
AEG received a call from the Premiers office to attend a meeting the next morning in Calgary with the leaders of ; EPAC, CAPP, PSAC, CAODC, CEPA, PCAC, BCA & ourselves with the Premier, the Finance Minister, the energy Minister and the Principal Secretary to review and discuss the Energy Crisis and the COVID 19 Virus.
MAR 11
AEG invited Catherine Rothrock, the Chief Economist for the Government of Alberta to address AEG members and Guests. Her team analyzes economic trends and develops forecasts to support budget and fiscal planning for the government. It is an interesting time for the world economically, and our members found Catherine's presentation outstanding.
March 15-17th – The Premier invited AEG to participate in Covid-19 assessment
We were asked to provide input from member companies as to what you are doing, experiencing and looking for from Government Thank you to those of you who provide your input, it all went into the report we provided. We heard from presidents or senior executives at CNRL, Syncrude, Trans Mountain, PCL, MTE Logistix, Finning Canada, as well as many companies in a range of sizes. We are all in this together! Our president and some board members met with the Premier, the Minister of Finance and the Minister of Economic Development on March 17th to discuss the feedback and ask for help.
March 20 – Premier Jason Kenney names his new
12 member Economic Recovery Council
The council will be chaired by economist Jack Mintz and includes:
The Right Honourable Stephen Harper,
Chairman and CEO, Harper & Associates;
Clive Beddoe – former chair, president and CEO, WestJet
Robert Blakely – Canadian operating officer, Canada's Building Trades Union
Brent Belzberg – founder and senior managing partner, TorQuest Partners
Bob Dhillon – founder, president and CEO, Mainstreet Equity Corporation
Chris Fowler – president and CEO, Canadian Western Bank
Peter Kiss – owner and president, Morgan Construction and Environmental
Zainul Mawji – president, Telus Home Solutions
Nancy Southern – chair and CEO, ATCO Ltd.
Kevin Uebelein – CEO, AIMCo
Mac Van Wielingen – founder, ARC Financial
It is great to see AEG represented by Board Member Peter Kiss
March 23 – Government Roundtable Held Monday with AEG Members
Energy
Honourable Sonya Savage Patrick Donnelly Andrea Smotra Deputy Minister Grant Sprague
Economic Development, Trade and Tourism Honourable Tanya Fir Kristopher Barker Deputy Minister Jason Krips Dennis Schultz
Labour and Immigration
Honourable Jason Copping
Chief of Staff – Janet MacEachern
Ultimately, they are fighting hard on your behalf. They understand the severity of the issue and want to help you. The more we can share with them as to both the problems and suggested solutions, the better.