AEG Edmonton Event: Luncheon with Premier Smith – Chateau Lacombe Hotel – Friday, September 29th, 2023 – 11:50 a.m. to 1:30 p.m.
AEG Edmonton Event: Luncheon with Premier Smith – Friday, September 29th – Edmonton – Chateau Lacombe Hotel
11:50 a.m.- 1:30 p.m.
AEG Members $95 and Future members $165
Lunch and presentation included in each ticket
3 Platinum Sponsorships available – $10,000 (preference given to AEG members)

Premium logo placement on all communications before and at the event
Moderating, introducing or thanking Premier Smith
8 tickets included
2 seats at the Head Table
Location: Chateau Lacombe Hotel (10111 Bellamy Hill, Edmonton AB T5J 1N7)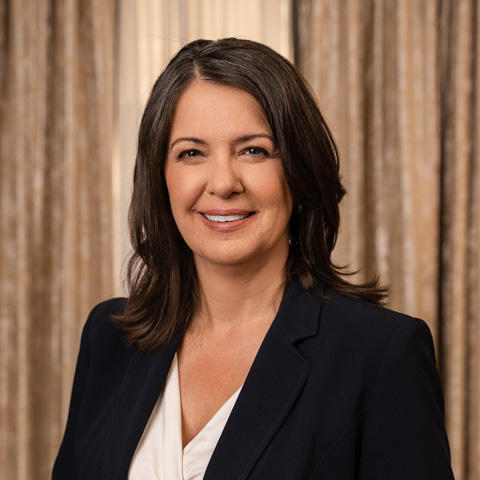 Premier Danielle Smith's Biography
The Honourable Danielle Smith is a proud Albertan. As Leader of the governing United Conservative Party, she was sworn in as the nineteenth Premier of Alberta in October 2022, and represents the riding of Brooks-Medicine Hat in the Legislative Assembly. Premier Smith has had a lifelong interest in Alberta public policy and finding the right balance between free enterprise and individual freedom, and the role of government.
She was previously MLA for Highwood and leader of the Official Opposition. Before re-entering politics, Premier Smith worked extensively in the media and in business, most recently as President of the Alberta Enterprise Group. Before that she was a radio host with Corus Entertainment for 6 years.
Premier Smith holds degrees in both Economics and English from the University of Calgary. She is married to David and proud stepmom to his son. Premier Smith and her husband own and operate a restaurant.
They live in High River with their two dogs.