Premier Daniel Smith addresses multiple subjects affecting Alberta, including the introduction of new technologies like nuclear energy and the challenges it faces. He discusses the importance of inter-provincial agreements for economic growth, specifically mentioning an economic corridor agreement with Saskatchewan and Manitoba. Smith also stresses the necessity of community feedback for effective governance, and he shares some statistics about the province's renewable energy capacity, particularly emphasizing the predominance of solar and wind energy over natural gas in the development queue. Finally, he touches upon the complexities of implementing renewable energy sources without causing harm to agriculture or local wildlife.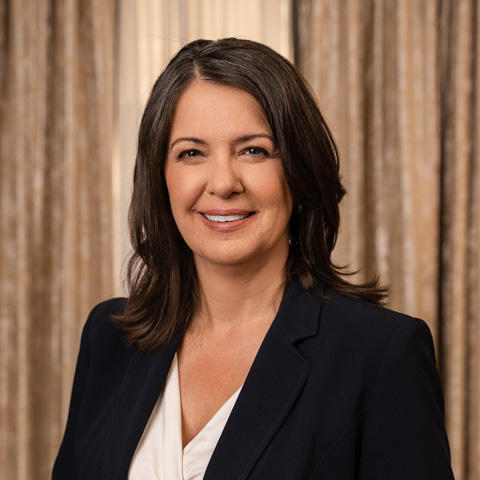 Premier Danielle Smith's Biography
The Honourable Danielle Smith is a proud Albertan. As Leader of the governing United Conservative Party, she was sworn in as the nineteenth Premier of Alberta in October 2022, and represents the riding of Brooks-Medicine Hat in the Legislative Assembly. Premier Smith has had a lifelong interest in Alberta public policy and finding the right balance between free enterprise and individual freedom, and the role of government.
She was previously MLA for Highwood and leader of the Official Opposition. Before re-entering politics, Premier Smith worked extensively in the media and in business, most recently as President of the Alberta Enterprise Group. Before that she was a radio host with Corus Entertainment for 6 years.
Premier Smith holds degrees in both Economics and English from the University of Calgary. She is married to David and proud stepmom to his son. Premier Smith and her husband own and operate a restaurant.
They live in High River with their two dogs.