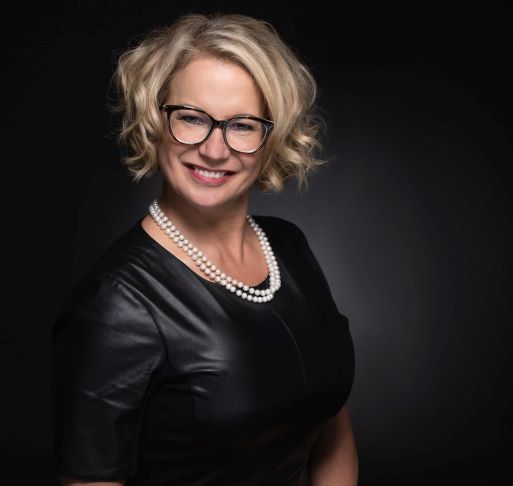 For Immediate Release: July 20, 2022
Alberta

On behalf of the Board of Directors of the Alberta Enterprise Group (AEG), we
are pleased to announce the appointment of Catherine Brownlee as President.
"I am thrilled to welcome Catherine as our new President," states Marlea
Sleeman, Board Chair. "Catherine has been a strong and committed supporter
of free enterprise and business in Alberta. I am confident her experience and
expertise will be a tremendous asset to AEG as we advocate for our member
businesses across our province."

Catherine brings over 30 years' experience, across all sectors, in the areas of
search, marketing and business development. Her database of over 85,000
contacts demonstrates her capacity to motivate, build and achieve results. She
is the co-author of three bestsellers, reflecting her love and skill for compelling
communication.

Catherine has rich history with organizations such as Rotary Club of Calgary
and American Chamber of Commerce. Her passion spans business, politics,
tech, artificial intelligence (AI), and human rights. Brownlee attests that "this is a
fantastic opportunity to do what I value the most. I am delighted to be joining the
Alberta Enterprise Group at such an important time in Alberta's history and
working with a team of experts to succeed at what we do best."
Formed over 15 years ago, AEG is an independent, not-for-profit, non-partisan,
business advocacy organization, proudly funded by our members who come
together as a business community to advocate, influence and network. These
business leaders drive great companies, employ more than 100,000 people,
and generate billions in economic activity each year.

Under Catherine's leadership, AEG will advocate for Alberta's entrepreneurs
and job creators through the promotion of events, media, campaigns, business
missions and original research. AEG seeks to influence and aid in making
Alberta the best place to conduct business and generate business within, with a
key focus on "big picture opportunities" that garner the largest impact on to the
province's social and economic bottom line.

"The last few years have been an extraordinary time for all of us. The Board of
Directors wish to thank John Liston for his 3 years of service and his steadfast
support to enable AEG to embark on this next exciting chapter. He has recently
chosen to return to being a member with his private practice to assist owners
successfully sell their businesses and we wish him tremendous success," states
Sleeman.

Please join the Board of Directors in welcoming Catherine to AEG, and we look
forward to unlocking opportunities that arise as we continue our meaningful
connections across our business community