In this podcast episode, AEG interviews Steve MacIsaac from Inside Education, an education support organization in Alberta that provides teachers with tools and resources to inspire their students in the fields of energy, natural resources, and the environment. MacIsaac talks about the organization's tagline "supporting teachers, inspiring students" and how they work to engage young people in solutions and innovations in the industry. He also shares his observations on the changing engagement of young students over the years, as well as the recent Provincial Youth Summit they held, where high school students were given opportunities to deep dive into issues related to energy, climate, and water, and to develop education and action plans to share with their peers in their communities. The episode ends with MacIsaac's advice to young energy leaders on how to be engaged and inspired in the future of energy and environmental stewardship.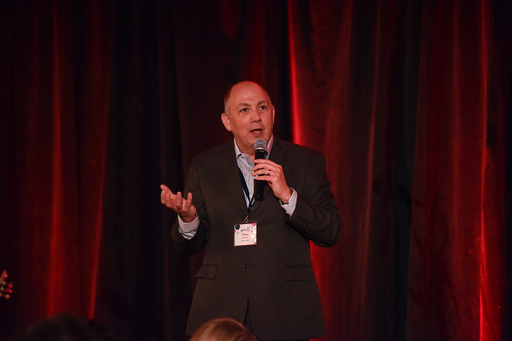 Steve is Executive Director of Inside Education, Alberta's largest and longest running energy, environmental and natural resources education not-for-profit. Steve leads a team of professional educators in the development and delivery of engaging, experiential education programs that support teachers to meet curriculum objectives and inspire students to engage in the science, technology and issues related to sustainability in Alberta and beyond.
Each year Inside Education directly reaches more than 25,000 students in classroom workshops and hands-on field trips and their extraordinary youth leadership summits – notably including 120 students and 40 teachers at the Generate and Navigate Youth Energy, Climate and Water Leadership Summit this past weekend in Canmore.
Steve's career began as a teacher, though he wandered off the beaten path of a 4-walled classroom to all of Alberta as his classroom. He was appointed Executive Director of Inside Education in 2006 and was recently awarded the Alberta Emerald Foundation Lifetime Achievement Award and a Queen's Jubilee Medal.