In this episode of AEG's podcast, host Catherine Brownlee welcomes Richard Skermer, a representative of the Alberta International Air Show, to discuss the event's mission and goals. Richard explains that the air show is not just a typical barnstormer event, but rather a conference and networking center for the aerospace industry with a rodeo as a backdrop. He emphasizes the importance of attracting human capital to the region for economic diversification and the need to showcase Alberta as a dynamic and forward-thinking destination. Richard also discusses the STEAM initiative and the importance of incorporating arts into STEM education. He explains that the success of the air show is measured in metrics and aligning with corporate and government objectives, making it an investment opportunity for sponsors rather than just a weekend event. The air show is set to take place on an August long weekend this year.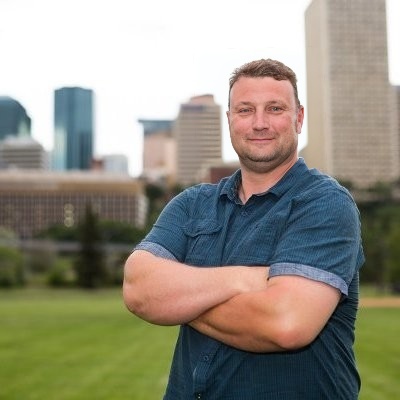 Richard Skermer is a dedicated and experienced leader who can bring valuable skills to any organization. He possesses a wealth of experience across various industries, projects, and organizations, making him a multi-faceted resource who can easily comprehend and execute a company's vision.
As a team builder, Richard is known for his energy and expertise. He believes in allowing each team member to shine in their areas of strength while ensuring that no one is overburdened. He fosters a collaborative atmosphere where everyone contributes to the team's success while mitigating concerns and speaking with one voice. Richard encourages open debate but is decisive in executing decisions once a consensus has been reached.
Richard is fearless when it comes to taking on challenging tasks. His experience as a cancer survivor has taught him the importance of decisive action and the ability to adapt rapidly to changing circumstances. He has a proven track record of success in performing delicate tasks such as employee transitions and changes, often earning high praise from colleagues.
Richard is a skilled collaborator, but he is not afraid to make tough decisions when necessary. He values collaboration throughout the initiative and understands the importance of adaptability. However, he knows when to stay the course and make a final decision to ensure the organization's success.
Richard's expertise extends to various areas, including project upgrades, software installations, creating a culture of success, and navigating challenging situations. He is an invaluable resource for any organization looking to thrive in today's fast-paced and ever-changing business landscape.