Shondell Sabad – CFA
Co-Founder – Prairie Vertical Farms

Shondell Sabad is a visionary leader, accomplished financial expert, CFA charter holder, and co-founder of Prairie Vertical Farms – a commercial-scale indoor vertical farming company a pioneering force in the agricultural industry. With an unwavering commitment to innovation and financial excellence, Shondell, along with his co-founder Chad Rolles, are playing a pivotal role in reshaping the future of farming here in Alberta.
Armed with a strong foundation in finance as a CFO for a mining investment company and a family office, Shondell also earned the prestigious Chartered Financial Analyst (CFA) designation, a testament to his exceptional knowledge and expertise in investment management, financial analysis, and portfolio strategy. Shondell also spent a portion of his career as a commodity trader at companies like Shell Canada, TransCanada Pipelines, Sempra Energy Trading and TD Bank.
As a Co-Founder of Prairie Vertical Farms, Shondell is living out his passion for water conservation, the elimination of pesticides and other agricultural run-off from our food and water ways, through Prairie Vertical Farms. This passion combined with strategic financial acumen, coupled with the ability to navigate the complexities of the agricultural sector, has led Prairie Vertical Farms to offer a unique indoor farming solution to Alberta and the rest of the prairies.
In addition to his passion for business Shondell is dedicated to giving back to the community. He is an active Rotarian and past Board Member of the Rotary Club here in Calgary and is an advocate for those who are currently houseless.
Chad Rolles – Co-Founder Prairie Vertical Farms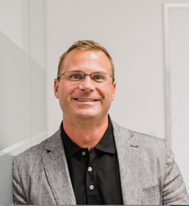 Chad Rolles was born in Saskatchewan and grew up on a family farm, which instilled in him a strong work ethic. Chad is known for being a people person and a big-picture thinker, adept at connecting the dots. He has been a serial entrepreneur from a young age, which taught him the importance of resilience and how to face adversity.
As an owner and operator with expertise in structured financings, mergers and acquisitions, contract negotiations, and government relations, across North America, Chad brings a diverse skill set to his role. Honesty, integrity, and accountability are central values for Chad, which he applies as a Co-Founder of Prairie Vertical Farms, a commercial-scale vertical super farm producing leafy greens.
Given his belief in giving back to the community, it is crucial to Chad to implement sustainable and socially responsible practices within the operations of Prairie Vertical Farms, aligning the company's mission of "what we do today, matters for tomorrow" with community interests and environmental concerns.
Chad's educational background includes a certificate in Emergency Medicine from the Saskatchewan Institute of Applied Science and Technology, as well as studies in Business Administration at the University of Regina. He is committed to continuous professional and personal growth, and he actively gives back in the service of others by chairing board positions, volunteering at events, and coaching.
Once of Chad's proudest achievements is being married to his high school sweetheart for almost 25 years and being a father to two amazing teenagers. These personal connections are of utmost importance to him, along with his commitment to his professional endeavors as he plays a crucial role in the strategic planning, operations, and overall growth of Prairie Vertical Farms in the competitive Controlled Environment Agriculture industry.