Minister Brian Jean – Energy and Minerals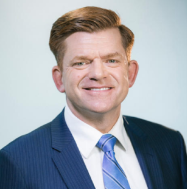 Brian Jean was sworn in as the Minister of Energy and Minerals on June 9, 2023. He previously served as the Minister of Jobs, Economy, and Northern Development. Prior to his service as an elected official at the provincial level, Mr. Jean was a Member of Parliament from 2004 to 2014 where he served as the Parliamentary Secretary to 3 different Ministers of Transport, Infrastructure, and Communities. He has also previously dedicated 11 years to private legal practice as a partner at a large Northern Alberta law firm, primarily as a litigator, and owned several successful small businesses. Mr. Jean holds a Bachelor of Laws as well as a Bachelor of Science and a Masters in Business Administration. Brian Jean was first elected as the Member of the Legislative Assembly for Fort McMurray – Conklin on May 5, 2015, and as the Member for Fort McMurray Lac La Biche on March 16, 2022, and was re-elected on May 29, 2023.
Jennele Giong – Energy Lead Associate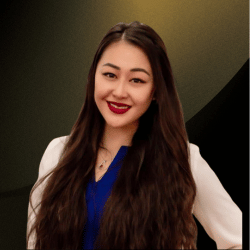 Jennele Giong, the Energy Lead Associate at Alberta Counsel, began her political journey by joining Minister Jean's leadership campaign in 2017. Her enthusiasm for politics led her to run for the UCP nomination in Calgary North West in 2018. This experience honed her skills in public outreach and government relations. At Alberta Counsel, Jennele leverages her extensive background in operations management, small business ownership, and community advocacy within Alberta. With a strong commitment to community representation, she excels in building relationships with stakeholders and decision-makers. Jennele holds a Bachelor of Arts degree in Law and Society and Management and Society from the University of Calgary, providing her with a solid foundation in legal and business principles. Apart from her professional achievements, Jennele is dedicated to contributing to meaningful societal change. She has served in influential roles, including advising the United Calgary Chinese Association and the United Conservative Party Caucus. She is currently the secretary for the UCP Fort McMurray Lac-La-Biche Board. Fluent in multiple languages, Jennele has received various awards, including Miss Asia Canada in 2017 and the Queen Elizabeth II's Platinum Jubilee Medal in 2023. Her diverse background and active political involvement highlight her commitment to public service and advocacy in Alberta.