June 05 2020
Alberta leads country
supporting economic relaunch
New relaunch supports and commercial tenancy measures to help Alberta's small- and medium-sized businesses during economic relaunch.

(Click on the links below for details)
AEG press release on the announcements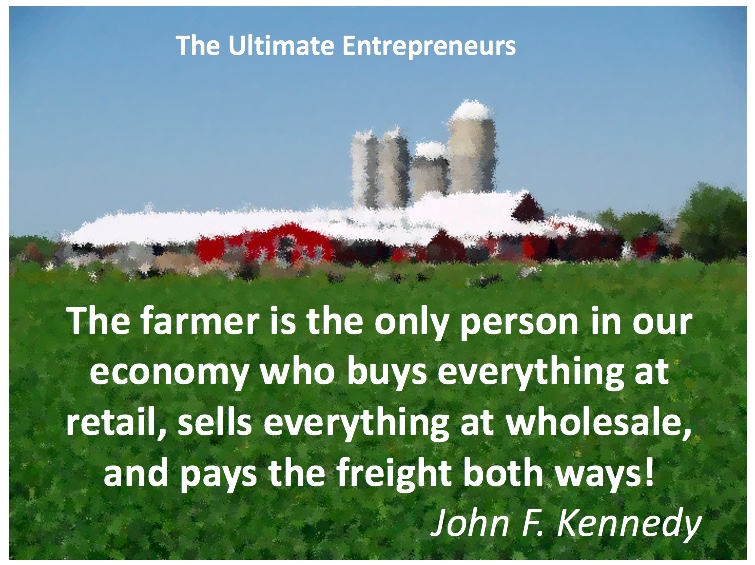 The history of our country is rooted in agriculture and is a $7.5 billion dollar industry in Alberta. Farmers are the ultimate expression of free enterprise entrepreneurs.

If you have ever doubted the importance of our farming community, just look at what happened during the thick of the pandemic. The agriculture sector stepped right in, even when challenges such as access to workers and threats of outbreaks posed real and prevalent dangers. Despite all this, Albertans were able to go to the store and get the meat and produce they needed.

But, while our food supply chain is (thankfully) intact, our entire agriculture sector may be, once again, taken for granted.
Helping Alberta's farmers stay competitive
The Government of Alberta is helping farmers by modernizing rules, reducing red tape and creating new research opportunities.Seed growers in Alberta will soon have access to more seed varieties and cereal research. Minister of Agriculture and Forestry Devin Dreeshen has signed a ministerial order removing Fusarium graminearum (fusarium) from the Pest and Nuisance Control Regulation, bringing Alberta in line with best practices from other provinces.

Read more
Our agriculture sector has not taken the last few months off. They've been challenged but as they have done throughout the history of our country, they have met the adversity and delivered.

Meanwhile, Trudeau's Minister of Agriculture told Canadian farmers that they should "make better use of existing support".

Given that our struggling agricultural sector has kept Canadians supplied throughout this unprecedented crisis, don't they deserve to be spoken to in a less condescending tone? Is this spending really that wise as Ottawa leaves Canadian farmers to fend for themselves?

In this crisis Ottawa relied on our agricultural sector, but it looks like our farmers can't rely on Ottawa.

The tone needs to change from Ottawa. Our farmers should be respected, and their needs should be considered as important to our government as their sector is to Canadians. Just as much as the Prime Minister should show up and do his work in parliament, he should show up for our agricultural sector.

Strengthening agriculture, agri-food and forestry sectors
Government is funding Emissions Reduction Alberta's Food, Farming, and Forestry Challenge through the Technology Innovation and Emissions Reduction (TIER) Fund.
Emissions Reduction Alberta (ERA) is calling for proposals for the challenge, which will accelerate innovation in support of long-term competitiveness and stimulate growth in the critically important agriculture, agri-food and forestry sectors.
Projects that result from this challenge will lead to job creation, attract local and international investments and open up new markets.
A total of $40 million will come from the TIER Fund—a key part of Alberta's climate response, funded by industry—­to support the challenge. These investments will be used to aid recovery, strengthen existing industries and help create new opportunities from small and medium enterprises across these sectors.
The $40 million will help farmers, ranchers, industry, and innovators navigate the economic repercussions of the COVID-19 pandemic and ongoing market implications. These innovations will lead to positive impacts, such as lower production and processing costs for food and fibre and natural solutions to remove carbon from the atmosphere.
As a reminder AEG have many strong advocates at key tables for Albertans