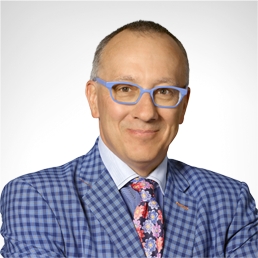 About Mr. Kim Moody FCPA, FCA, TEP
CEO | Moodys Tax Law* | Moodys Private Client LLP
"People who know me know that I'm only really good at one thing – tax! I'm the guy that carries the Tax Act everywhere, dinner with my wife, hockey games, to bed. At least I started to look a bit cooler once it was available on iPad!"
The antithesis of the status quo, Kim is driven to innovate new and better ways to do things for the clients he serves, the advancement of the firm, and other professionals in tax. His relentless obsession with getting to know everything in the Tax Act makes him a highly sought-out resource for peers and clients. In March 2020, Kim published his first book, Making Life Less Taxing: Pay Attention To Your Taxes So You Can Pay Less Tax and Build a Strong, Smarter Canada – an Amazon bestseller in a number of categories.
Kim's primary area of expertise is tax and estate planning for owner-managers of private corporations and executives, particularly those who have entered into the tax complexities that come with being affluent. Though admittedly not one himself, Kim works with many professional athletes (a guy has got to dream after all). Kim also has expertise in trust and estate taxation and enjoys solving the complexities that arise in developing a well-thought-out estate and succession plan and dealing with testamentary taxation matters.
Deciding years ago that sleep was highly overrated, Kim makes time to share his immense knowledge through writing, lecturing, teaching, and being an active, national leader in the tax profession. In 2016, he fulfilled his long-standing goal of receiving admission into law school and is currently exploring ways to fit this ambition into his busy schedule.
Kim's unique ability is being a loyal, transparent, and honest intellectual rebel who always does the right thing. His passion to lead, teach, never settle, and both seek and speak the truth aid in his contributions to the tax landscape. Kim desires to be an inspirational example for those around him to continuously grow.