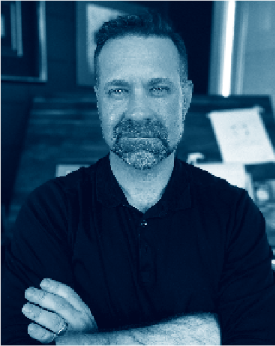 While I have my own thoughts on what 2023 could ultimately bring, regardless of a questionable start in the first month of the year with cryptocurrency investors wishing they hadn't fallen for the 'hype', it's always about the economics and what the experts are saying.
One of the first predictions I heard in my inquiry is that the Bank of Canada suggests that inflation is likely to rise even higher in the short term before things begin to ease. While there was no definition of what 'short term' means, there have been several interest rate increases since that statement, with the latest increase occurring in late January 2023 with no guarantee we are at the end. There is a noticeable rise in environmentalists looking for ways to end our fossil fuel industry as quickly as possible, along with a suggestion of money for a 'Just Transition' for oilfield workers. That suggestion hasn't gone over well. But they tell us we're not supposed to talk about that as it might cause doubt among potential investors. Yes, I would say that is very likely. Particularly since wind power is not possible without fossil fuels from the production stage through installation to maintenance.
So, I decided to look for predictions from other sources relative to most Albertan's concerns. Travel and tourism have been a great source of revenue for Alberta, but global tourism is not expected to return to normal post-pandemic due to escalating costs. Sporting and events are slated to spur tourism, but then Calgary doesn't yet have a modern event centre. I am still hoping we can accommodate the many thousands of Rotarians slated to land in Calgary in a couple of years without having to send them down the QE2 to find lodging.
The fastest-growing economies in 2023 are predicted to first be Guyana at 30% as it steps up its oil and gas development, followed by Libya (15%) again due to oil and gas development and political stability, and shockingly Venezuela at 9.3%, followed closely by countries such as Rwanda, Ivory Coast, and Senegal – all for the same reason. Everywhere else growth drops substantially. Canada is rated at 2% GDP growth. NDP pressure to do more to fight climate change puts us at a hopeful 3.3% inflation by year-end, just slightly lower than the USA. At least we aren't Argentina with 0% growth and 70.5% inflation. No, that is not a typo!
When speaking about Canada, they weren't shy about adding that tensions between resource-rich provinces and climate-frenzy Ottawa will continue and serve to weaken our political stability. And that only an energy-export windfall will help counter the impact of rising prices. Economic hardship in 2023 is said to be at the forefront of everyone's mind along with housing insecurity as it seems the world isn't building enough housing, which is adding to the hardship for many.
And what is this about Canada spending millions of dollars on COVID isolation hotels because someone forgot to give 30-days notice of vacating until almost a year and a half after travel mandates were lifted?