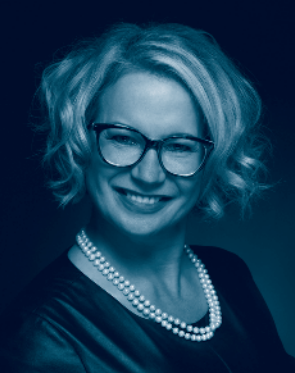 BY CATHERINE BROWNLEE, PRESIDENT OF ALBERTA ENTERPRISE GROUP (AEG), CALGARY AND EDMONTON CHAPTERS
Alberta has had a lot of good news stories lately. We're expected to lead the country in economic growth in 2023. We're also the most powerful magnet in the country for Canadians wanting better job prospects and a lower cost of living. In 2022, Alberta's population grew by nearly 60,000 between July and September alone, which is more than in any other year since Statistics Canada began estimating populations in 1951 (1).
 You can feel it: confidence and optimism have returned. No country (or province) is an island, however, and scrolling through the international business and financial news these days makes for some concerning reading.
Earlier this year, the World Bank slashed its 2023 growth forecasts. The international financial institution now expects global GDP to only grow by 1. 7 per cent, which is the slowest pace outside the 2009 and 2020 recessions since 1993 (2) . To weather the storm and chart a course for growth and prosperity, Edmonton and the larger capital region need to leverage their undeniable strengths. 
Thankfully, the Edmonton Metropolitan Region Economic Recovery (EMRER) Working Group has provided a roadmap. Struck by Doug Schweitzer, the former minister of jobs, economy and innovation, in February 2022, the working group was charged with exploring policies to enhance growth in the region.
Combining good business sense with bold thinking, the board's report was released in April by Minister Brian Jean and makes a series of recommendations to advance five priority areas. The first is the perennially popular, if in the past elusive, diversification. With suggestions around capitalizing on the region's hydrogen assets, driving innovation in artificial intelligence and investing in life sciences and pharmaceutical infrastructure, it is on solid ground to build on the gains made over the past 10-15 years. The report also includes thoughtful suggestions on how to retrain and draw talent, better market the region and attract investment and bolster urban revitalization, infrastructure and social supports. The fifth priority area is arguably the most interesting and potentially promising – Indigenous economic sovereignty. Over 52,000 Indigenous people live in Edmonton and the surrounding area, which works out to roughly five per cent of the population (3) . They are younger on average than other groups and brimming with ideas and ambition. The region is home to scores of young Indigenous business leaders like 2022 Indigenous Women in Leadership Award winner Shelly Mandeville, who is the CEO and co-founder of three companies operating in the Northwest Territories and Edmonton area (4) . She is a testament to the entrepreneurialism and energy of Indigenous people who are building businesses in the region. Through its range of related recommendations – including a multi-year Indigenous-led economic development and investment strategy (and fund), matching the capital that Indigenous-run organizations provide to Indigenous entrepreneurs and working towards an Indigenous procurement policy for the provincial government – the report, if acted upon, will create a lot more business leaders like Shelly.
This will help build a more prosperous, economically inclusive region for the benefit of all. After some of the toughest years on record, it's time to get growing again. The Edmonton Metropolitan Region Economic Recovery Working Group has provided us with a smart, forward-looking plan to get us moving. I sincerely thank each and every working group member and their leadership and commitment to Edmonton.