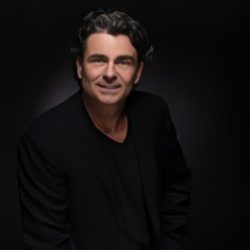 Shondell Sabad is a dynamic and visionary leader with a proven track record in the fields of finance, energy, trading, and business development. Currently, as the President and CEO of Rainforest Energy, a forward-thinking clean energy company based in Calgary, Shondell is driving innovation and sustainability in the energy sector.
At Rainforest Energy, Shondell is at the forefront of revolutionizing the clean energy landscape, starting with the production of low carbon, high octane gasoline for the Canadian market. With the company's inaugural project planned for central Saskatchewan, Rainforest Energy is setting new standards in clean energy technology. Their scalable and cost-effective approach distinguishes them from other alternatives, making a significant impact on the industry.
Shondell's financial acumen is underscored by his role as a Chief Financial Officer for a mining investment company and a family office and as Co-Founder of Prairie Vertical Farms. He has also achieved the prestigious Chartered Financial Analyst (CFA) designation, a testament to his exceptional knowledge and expertise in investment management, financial analysis, and portfolio strategy.
Moreover, Shondell has a wealth of experience in commodity trading, having worked with industry giants such as Shell Canada, TransCanada Pipelines, Sempra Energy Trading, and TD Bank. His deep understanding of the energy markets has been instrumental in guiding Rainforest Energy's strategic growth.
Beyond his professional achievements, Shondell is committed to making a positive impact on society. He is an active Rotarian and a past Board Member of the Rotary Club in Calgary, demonstrating his dedication to community service. Shondell is also an advocate for those experiencing homelessness, embodying his passion for creating positive change in the lives of others.
With Shondell Sabad at the helm, Rainforest Energy is not only advancing clean energy solutions but also fostering opportunities for rural and indigenous communities. The company's commitment to a circular economy, including ventures such as indoor farming, is a testament to Shondell's vision for a cleaner and brighter future for all. Under his leadership, Rainforest Energy is poised to continue Powering Humanity towards a more sustainable and prosperous tomorrow.