AEG podcast, Ep.12 – Aero HygenX and the Evolution of Disinfection
Arash Mahin, the co-founder of Aero HygenX, explains that his company provides a sustainable method of disinfection that moves away from traditional chemical methods, which they believe need to evolve. The company utilizes a proven technology, UV-C Technology, that has broad applications beyond what they initially imagined. AeroHygenX uses a robot called Ray the Robot, equipped with sophisticated 3D LIDARs and basic AI algorithms, to disinfect a room quickly, saving time and decreasing dependency on personnel. Ray provides a visual map of all the surfaces that have been irradiated, which is a unique feature. AeroHygenX has solved problems that come with manual cleanings, such as error-prone, hazardous, and damaging to staff and materials.
Bio: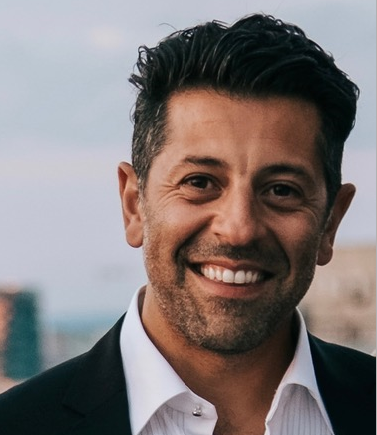 Arash Mahin is a visionary technologist and the CEO of Aero HygenX, a leading robotics and bio-safety company. Prior to this role, he amassed extensive experience in the aviation industry, holding key positions in major projects for esteemed organizations such as Air Canada, Searidge Technologies, and Nav Canada. Initially driven by a passion to support the aviation and travel industry during the global pandemic, Arash has since expanded his focus to provide innovative, data-driven robotic disinfection solutions for various sectors including healthcare, long-term care homes, and educational institutions around the world. At the core of Arash's vision lies the pursuit of a future where data-driven, sustainable (non-chemical) disinfection is seamlessly integrated into daily life, safeguarding the health and well-being of everyone.