10
OCTOBER 2022
//
BUSINESS IN CALGARY
//
BUSINESSINCALGARY.COM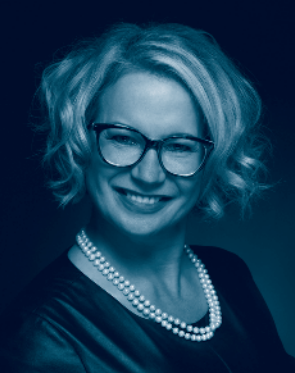 BY CATHERINE BROWNLEE, PRESIDENT, ALBERTA ENTERPRISE GROUP
Alberta's tech industry is vibrant and has seen accelerating growth over the past few years. The province is quickly advancing towards competitor jurisdictions of Ontario, Quebec and British Columbia. In the first half of this year alone, Alberta attracted nearly $500 million in investment. 
Whether in Edmonton or Calgary, tech companies are growing exponentially, hiring new staff and expanding their office space. One of the province's emerging success stories in this area is Syantra Inc. The company got its start at the University of Calgary, where Dr. Tina Rinker and Bob Shepherd were researching and publishing in the areas of cardiovascular disease and inflammation. Through their work, they developed a biomarker and drug target discovery platform that is helping transform health care for women. 
Over the course of their lifetimes, one in eight Canadian women will develop breast cancer, making it the most common cancer among women and the second biggest killer. Early detection is key. If breast cancer is discovered in its early stages, there are more treatment options and a better chance for survival. For many women, the most common screening tool, mammography, may not be an option for various reasons, including those that are physical, cultural or physiological. New ways to detect breast cancer are needed. Syantra is a precision medicine company in Alberta that has developed a blood test for breast cancer detection to meet this need. 
Syantra DX | Breast Cancer is an innovative test that measures a panel of biomarkers from whole blood and uses custom software to interpret results providing a simple positive or negative result. According to ongoing clinical studies, Syantra DX | Breast Cancer has an accuracy rate of up to 99 per cent. 
Through a recently announced collaboration with Ottawa-based Calian Group Ltd., Syantra is taking its blood test Canada-wide. With a requisition from their doctor, women from Victoria to St. John's can now access this life saving technology. In the coming years, Syantra plans to expand its detection abilities to other cancers, including lung and colon cancers. 
Like other successful companies, Syantra is the beneficiary of the trailblazers that preceded it. In Alberta, there is perhaps no better-known name in the biotech health sector than DynaLIFE. For more than 60 years, the company has been providing world-leading diagnostic lab services to detect, diagnose and treat diseases and conditions. While focused on improving health outcomes today, the company is working towards even more efficient, life-alerting testing in the future. 
Syantra and DynaLIFE are just two of Alberta's thousands of tech success stories. The sector is a natural fit for our province. We have one of the most educated populations in the world, with 55 per cent of Albertans between 25 to 64 holding a post-secondary degree or diploma (17 per cent higher than the OCED average). 
We're also home to first-rate research institutions like the University of Calgary (Canada's youngest top five research university) and the University of Alberta (the fourth best in the country according to the prestigious NTU rankings). Alberta's well-established culture of entrepreneurism and innovation has no equal in Canada. It's this fusion of ambition and vision that has fueled the sector's exponential explosion in growth in recent years.