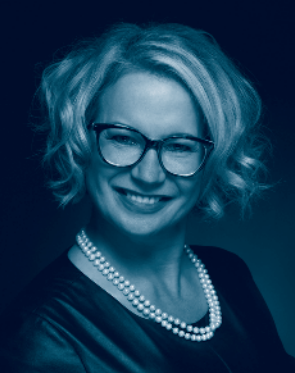 BY CATHERINE BROWNLEE, PRESIDENT, ALBERTA ENTERPRISE GROUP
We are on a highway to climate hell with our foot still on the accelerator," said Antonio Guterres, the Secretary-General of the United Nations, in his opening remarks at the COP27 summit in Sharm El Sheikh, Egypt. I neither contest the urgency that was ignited in 2015 when the historic Paris Agreement was adopted at COP21, nor deny how this urgent matter must maintain the spotlight. It remains the demand for all leaders of economies, me included, to rise up, promote, deliver, and defend the methodologies that are most properly suited to our cultures, our resources, and our people – our globe.
What I will contest is how the agendas of economic powerhouses are taking precedence, controlling the alignment of policies, ideas, and investment programs – the very wake of which is creating adversity and devastation. As leaders of our own countries, territories, and industries, we are the ones who know how best to serve and preserve our landscape.
We are the ones who have grown up with the challenges, faced them, and altered them. For me, a native Albertan, with much of my life being in the agriculture, environment, and energy industries and as the current president of Alberta Enterprise Group, it is imperative that the voice of our organization be
 spoken loudly, proudly, and concisely. AEG represents a broad swath of the provincial economy with members ranging from Syncrude to the Oilers Entertainment Group. It also includes organizations from health care, agriculture, transportation, construction, energy, law, and finance.
AEG sees itself as "Alberta's most influential business organization." Guilting and shaming is not effective, and the costs of subscribing to blanket energy efficient programs (such as Bill C-235) detract gravely from the end goal. To those of us leaders, corporations, and enterprises already in alignment, this is shockingly offensive commentary. After writing a two-page letter to Justin Trudeau, Alberta Premier Danielle Smith met face-to-face with Deputy PM Krista Freeland in Calgary, where Smith recommended the feds eliminate the federal carbon tax and temporarily pause the federal fuel tax in an effort to address how the majority of citizens are struggling to afford life's basic needs.
Freeland was unwilling to budge on this point and referred to Preston Manning's initiation of the carbon tax: "It's one of the most economically effective mechanisms for taking climate action," she said, "…(he) saw that, and I think he is right, as one of the most economically effective mechanisms for taking climate action."
I agree with that view and that's why our government is moving forward." (source: National Post) Undaunted by Freeland, Premier Smith intends to initiate an Alberta Sovereignty Act as one of her first orders of business once legislature resumes, which would grant Alberta refusal of federal laws and court rulings under the premise they do not align or adhere to the best interests of "duly delegated spheres of influence under the Constitution." To this, Freeland politely responded, "We will look forward to working with the province of Alberta and we will look closely at any legislation the new premier tables and respond to it when we have something in writing to respond to.