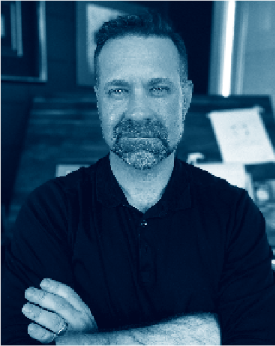 The push to rebrand Calgary is on the table again. Is the reason to appear more cosmopolitan, or is re-branding the same as changing the curtains in the office when new occupants move in? It was said that some feel the city is dominated by corporate and cowboy culture, and it is difficult to fit in if you do not identify with either of those segments. It is also difficult to have a vibrant city without corporate dollars invested. And when did 'cowboy culture' become shameful? I was under the impression people choose a city for more opportunity or a more desirable lifestyle, not to change it to something they left – otherwise why move? Being a lifetime Calgarian myself, I admit this did set my nerves a bit on edge.
With access to a collective number of newcomers, I did my own 'straw survey' with a different response. I heard reasons such as "better lifestyle," "a lower cost of living particularly in housing," "to be around a 'lets get things done' attitude," "friendly people," and "opportunity for my family." I looked at the recent number of thousands of newcomers to Calgary this past year and felt my margin of error was pretty accurate given my targeted respondent. Of course, some came for other reasons of being closer to family, or their occupation allowed them to live anywhere, so, "why not Calgary?"
The last time rebranding became an idea was in 2011 when steps were taken to move away from the long-time favorite, "Heart of the West" and re-brand to, "Be Part of the Energy." We all know how popular that one was, particularly with those who had put Calgary on the map and built the best economy in Canada.
There is that conversation around a desire for Calgary to become 'Silicon Valley 2' and replace our economic lever of oil and gas. That idea might have been saleable at one point, however, not so much with the new model that work can be done 'from anywhere.' Silicon Valley is facing that same challenge. I appreciate re-branding is one idea being explored to lure younger workers to Calgary when oddly, just a few years ago, Calgary boasted the youngest population in Canada. So, where did they all go?
In a review of other top-growing cities across North America, I found that because of remote working for some occupations, growth is happening away from larger cities to either towns or smaller cities with populations of no more than several hundred thousand. Their reasons include affordability, better lifestyle, less crime, and family lifestyle. None mentioned moving because of the lure of a brand.
So, I am confused about why we would want to change the success story of Calgary! In my travels, I find you don't have to explain Calgary; people know of us for our rodeos, our proximity to Banff, and the largest network of Plus 15s. This leads me to ask, who the heck is trying to get rid of our Plus 15s? Do they forget we live in a cold country and that could end major retail investment in the core? The benefits are many!